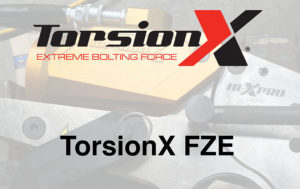 We're excited to announce the latest TorsionX distribution hub: TorsionX FZE. They are located in Dubai, United Arab Emirates and will be our central office for the region, distributing TorsionX tools throughout the Middle East.
The TorsionX FZE team brings more than 20 years of regional and industrial knowledge to the table. We are very excited about TorsionX FZE and look forward to a long and prosperous association selling TorsionX tools throughout this influential region of the world.
Check out the link below to find a link to their website and to get their contact information.
We are still looking for distributors in a few key locations around the world. Let us know if you know of someone who might be a good fit. Take a look at the TorsionX distributor maps to see what we need.
Join the email mailing list to get these quarterly newsletters delivered directly to your InBox. You'll hear about everything first.
Below are links to some of our recent blog posts, in case you missed them.
Sales meetings with TorsionX distributors
TorsionX European distributor Anma Tech delivers customer service!
Application photos: Send us pics of TorsionX tools on the job!
TorsionX goes to the Energy Generation Conference
Welcome TorsionX FZE (Middle East) to the family!
Interested in Becoming a TorsionX Distributor?
TorsionX Europe Starts the Year Off Right