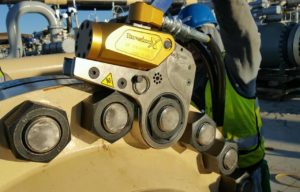 Happy New Year!
Things are looking great at TorsionX and we are starting 2018 out busy with new orders coming in all the time. We hope you all are seeing the same excitement.
In case you missed any of the stories we posted on TorsionX.com over the last few months we've included the links below.
Just a reminder, please keep sending in your application photos. We love seeing where you're putting MaxDrv, HexPro and RufNex to work. We might just feature your pics in an upcoming post as well.
QR-code stickers: torque charts, calibration certificates, manuals and more!
TorsionX gets a boost from the West Virginia Development Office
AnMa-TECH in the Netherlands has expanded operations to Belgium